Painting Workshop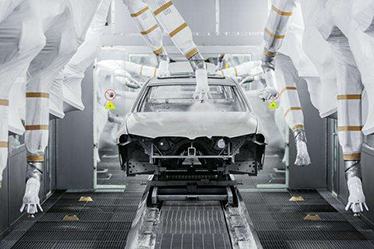 The production efficiency of the modern automotive paint shop is very high, which means that downtime is a very costly accident for operators. The solvents used in the paint system are mostly flammable, and have many special requirements to the fire protection system.
Our high pressure water mist system has VdS certification and is the best fire fighting solution in the paint shop of an automobile factory.
Compared with traditional fire fighting systems such as gas systems, the high pressure water mist system does not require people evacuation, because it is completely harmless to personnel. This means that it can be activated quickly when a fire is detected. The system can also be immediately ready for reuse when necessary, while the gas system requires time-consuming refilling and re-inspection.
Compared with the traditional water spray system, the high pressure water mist system uses very little water. This means that the overall weight of the system is lighter, and water damage in the event of a fire can be kept to a minimum. This is essential to ensure the continuity of the production line in the automobile factory.
Other important advantages of high-pressure water mist are its excellent cooling function, and it can block radiant heat and prevent any structural damage.